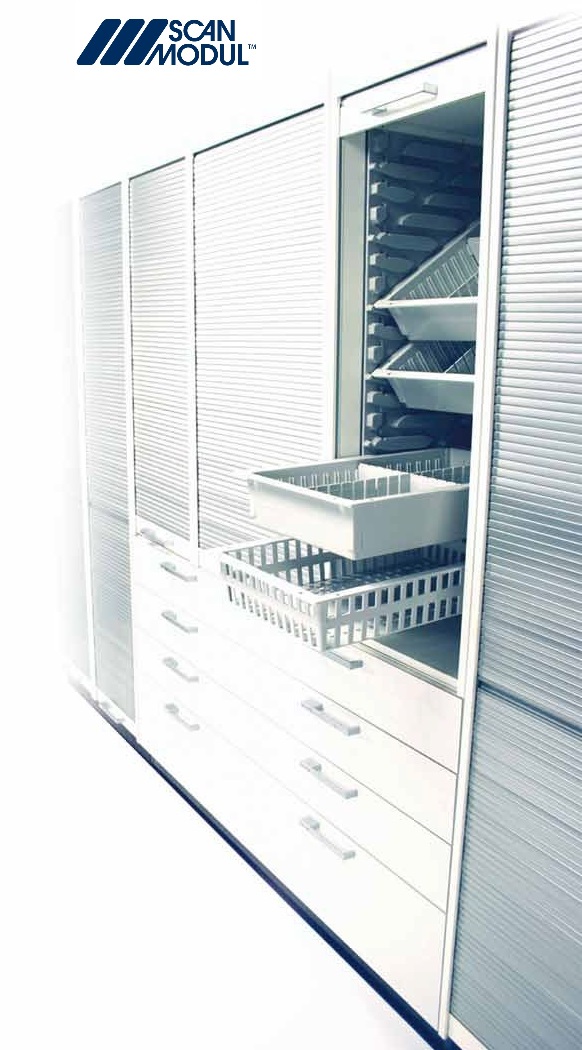 SCANMODUL's MODULAR SYSTEM product range is a based on an ISO 400x600mm (50, 100 and 200mm heights) modular system, in which the common feature of the various product groups is a basket system based on a standard module. The same content and accessories have been used in all the products, including the cabinets, transport trolleys, and warehouse shelves. Therefore, there is no need to move the medicines, etc. around or place them on the shelves manually – thereby significantly saving time and space. The module system will make handling medicines easier and more efficient, prevent the repetition of activities and improve the management of stock. This solution can help to perfectly organise the transport, distribution, storage and preservation of medical supplies and medicines. The development of the products is based on the 100-year experience of the Danish manufacturer.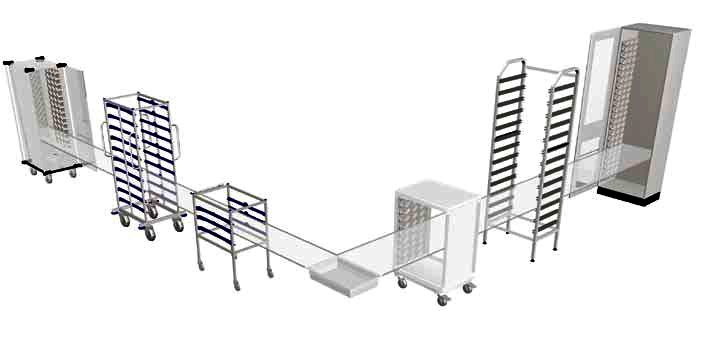 SCAN MODUL System product range includes:
Scanmodul CABINETS, PANELS, ACCESSORIES – Large selection of standard-sized cabinets and modular trays
Scanmodul OPEN STEEL CARTS – Lightweight and simple distribution trolleys with large selection of accessories.
Scanmodul SCANCELL CARTS – Range of high quality mobile storage solutions that utilizes ScanModul modular system of trays and baskets.
Scanmodul SCAN MO RACKS – Is a flexible modular racking system designed for both angled and horizontal insertion.
Scanmodul TRANSPORT RACKS – Various transport trolleys for every purpose. Open, closed, modules & shelves. Also in stainless steel.
Scanmodul BASKETS and TRAYS  – Trays, baskets, shelves, inserts.
Scanmodul material properties – Technical information about material properties.