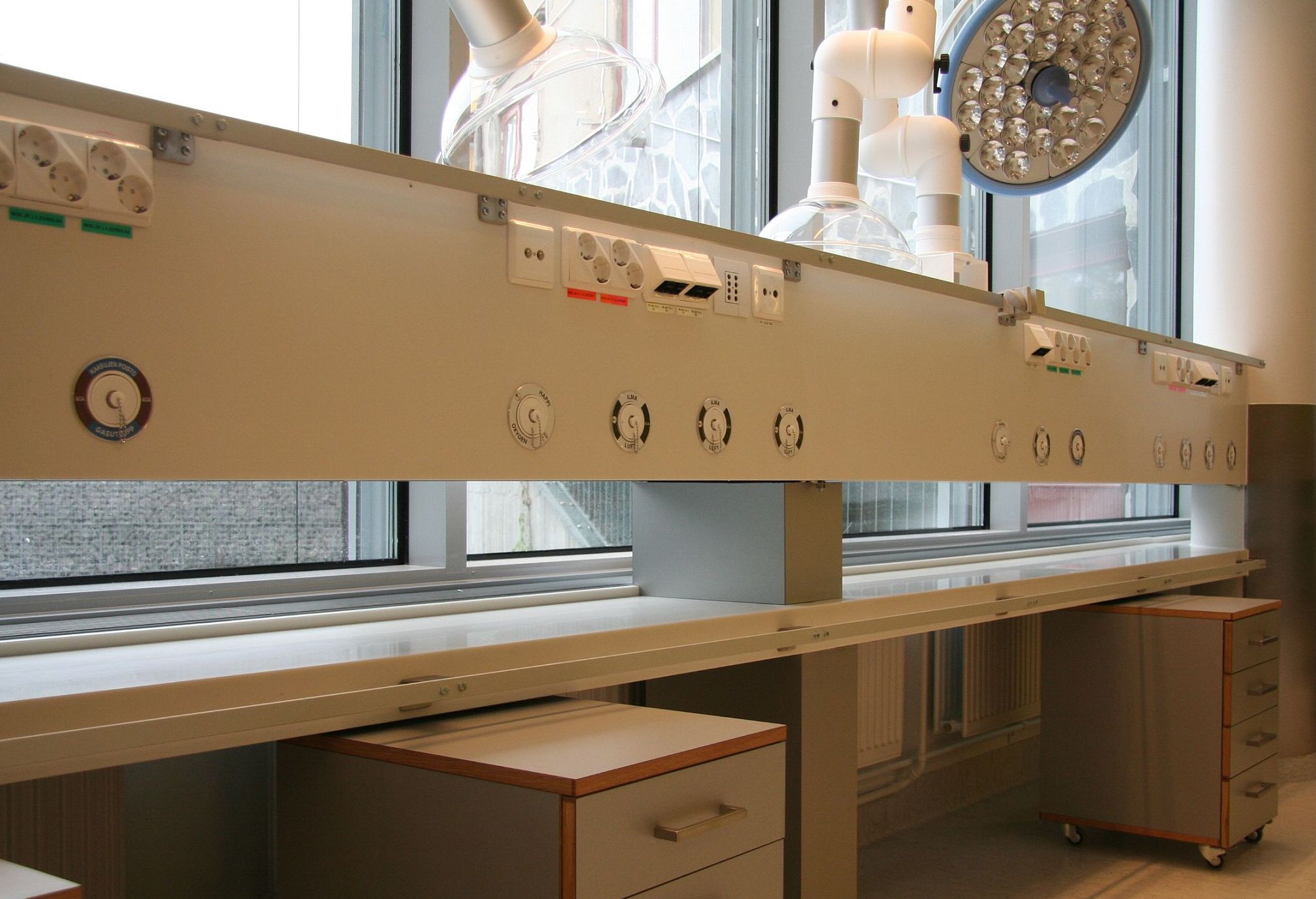 Merianto is a designer and manufacturer of special-purpose hospital furniture with many years of experience. We outfit hospital furniture with necessary equipment or ensure compatibility with them, and we also integrate essential lighting and locks into the furniture. Merianto is an experienced installer of hospital furniture and also carries out necessary follow-up maintenance. We use currently certified, high-quality materials and hardware to produce our hospital furniture.
The Merianto range of hospital furniture includes:
–      SCANMODUL ISO Modular System – medicine cabinets (including safes), drawers, shelves, basket systems, and solutions equipped with work and help surfaces;
–      Storage shelves and basket systems, archive shelves;
–      Nursing, procedural, and auxiliary furniture – tables, cupboards, work surfaces;
–      Electrically powered adjustable tables, basin surfaces and wall cabinets;
–      Basin cabinets and waste systems;
–      Stainless, composite, and laminate basin and worktop surfaces;
–      Stainless steel hospital furniture – tables, cabinets, sterile door systems;
–      Ward communication panels (gas, water communications, electricity);
–      Doors, glass walls, windowsills, wall safety barriers;
–      Interior decoration solutions for lobbies, reception areas and other public spaces.